Covered bridges are literally part of our history.
Savoyard Covered Bridge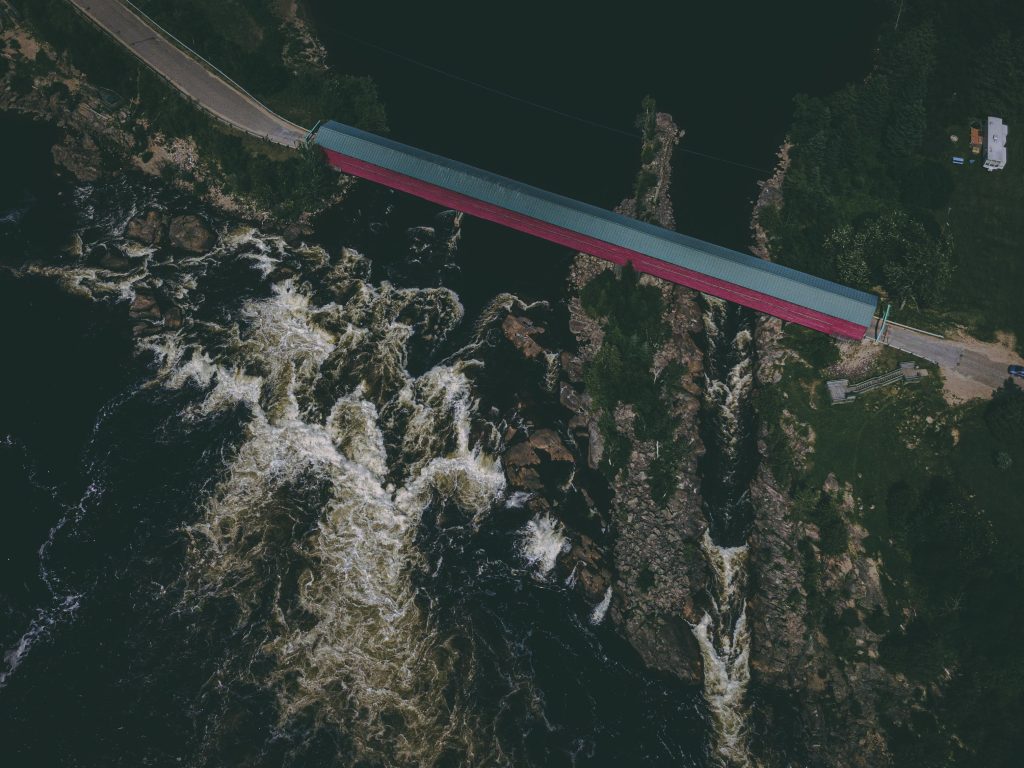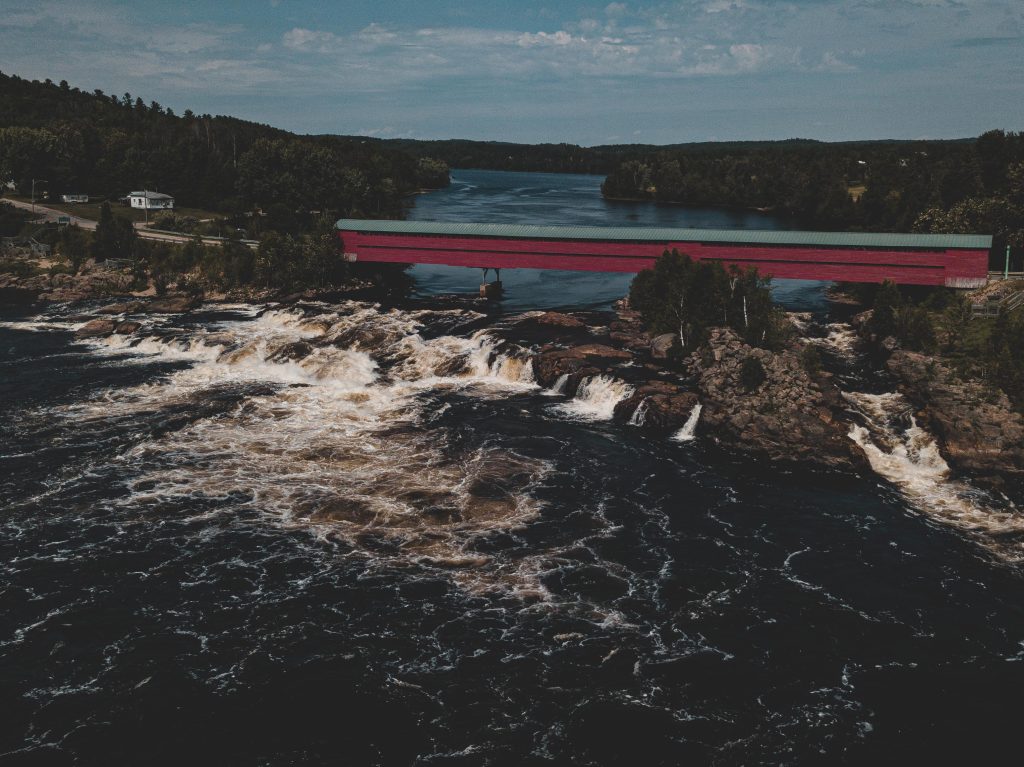 Named after the family of pioneer Amable Savoyard, it spans 103 meters over the "great eddies" of the Gatineau River. Of an elaborate Town type, it was built in 1931 and was extensively restored in the summer of 2011. Nearby are lookouts and interpretation panels on the log drive which allow you to appreciate the view of the river as a connoisseur.
GPS Coordinates: 46.59215, -75.93010
Chemin du Pont Rouge
Grand-Remous, QC,
Telephone : 819 438-2877


Cousineau Covered Bridge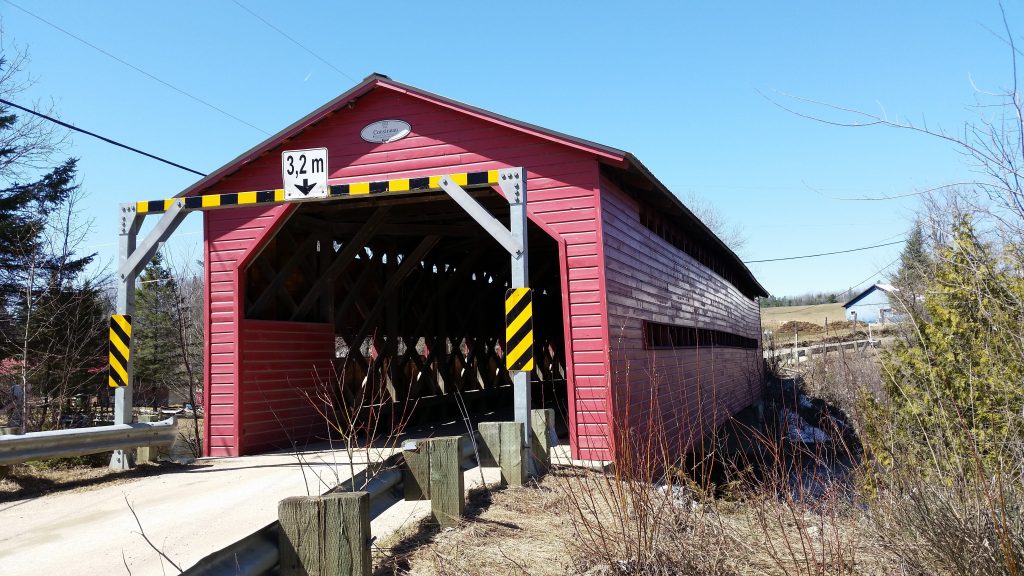 The Cousineau Bridge was built in 1932 during the Great Depression of the 1930s. An elaborate Town type and measuring 30 meters in length, the Cousineau Bridge spans the Picanoc River. You can get there by the Chemin du Ruisseau-des-Cerises.
GPS Coordinates: 46.0657873,-76.1085504
Chemin du Ruisseau des Cerises
Gracefield, QC,
Telephone : 819 463-3458


Eagle Covered Bridge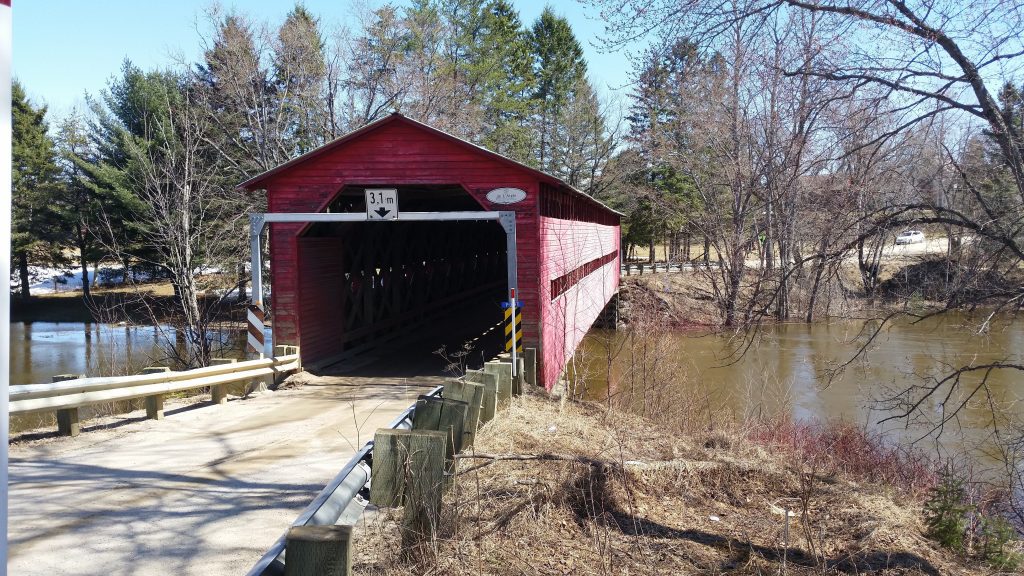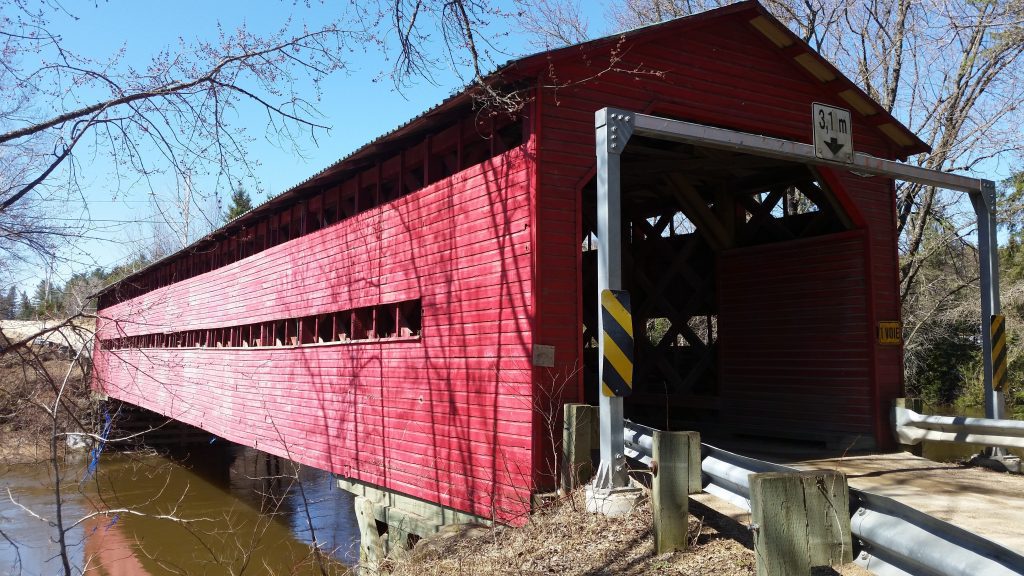 The covered bridge of the Eagle owes its name to the road which leads to it and to the river which it spans. Built in 1925, it straddles the municipalities of Montcerf-Lytton and Egan-Sud. With a length of 39 meters, it is of the Town type and painted in traditional red. It underwent minor restorations in 2011.
GPS Coordinates: 46.45264, -76.04460
Chemin de l'Aigle
Egan-sud, QC,
Telephone : 819 449-1702


For more information on the subject and to explore the history of the Outaouais, visit the Heritage Network website: Réseau patrimoine.