Véloroute des Draveurs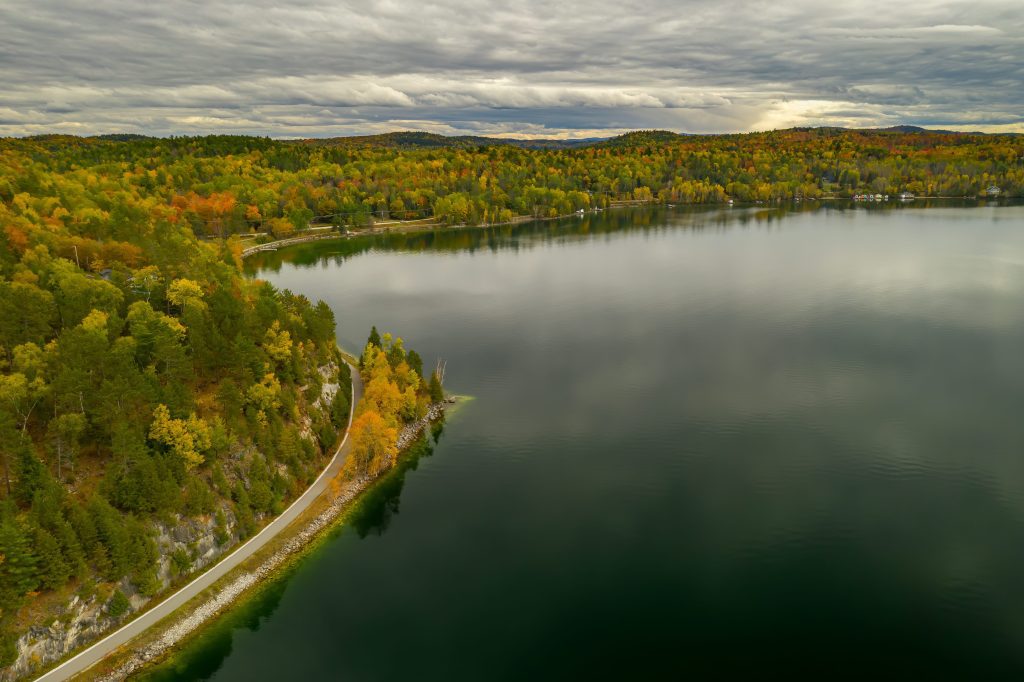 The Véloroute des Draveurs, A Must See in the Vallée-de-la-Gatineau
In recent years, the MRC, Vallée-de-la-Gatineau has invested heavily in hiking trails and the Véloroute des Draveurs. We can now find trails that meet Rando Québec standards.
The municipality of Low, the southern gateway to the Vallée-de-la-Gatineau, could be your starting point for an unforgettable adventure. Our 72 km cycle path, built on the route of an old railway line, begins there with a 37 km route on a stone and gravel surface. For this section, we recommend a mountain bike, a hybrid bike, or a fatbike type in order to fully appreciate your immersion with the many agricultural landscapes of this portion. The rest stop, located in Low, offers parking at the tourist information kiosk and is open 24 hours a day, 7 days a week. You will also find public toilets.
A Linear Route for Cycling
Our linear park offers you a second totally different adventure with 35 km of paved cyclcing path from the City of Gracefield to the municipality of Messines. Equipped with parking lots and toilets, both in Gracefield and Messines, the rest stops are newly built and regularly maintained. The bike path stops at the end of the municipality of Messines, in the section commonly called Farley by local residents.
The Véloroute des Draveurs meanders through a beautiful variety of ecosystems, where there are marshes, lakes, rivers and beautiful forests. Between the municipalities of Blue Sea and Messines, the trail runs along the beautiful Blue Sea Lake where you can take a swim to cool off.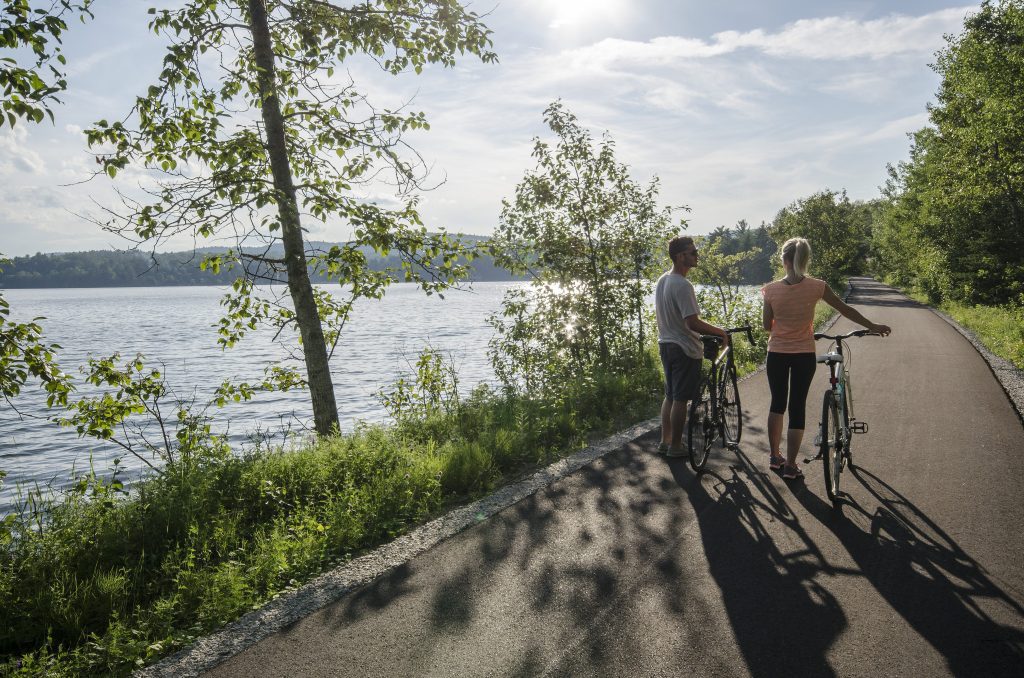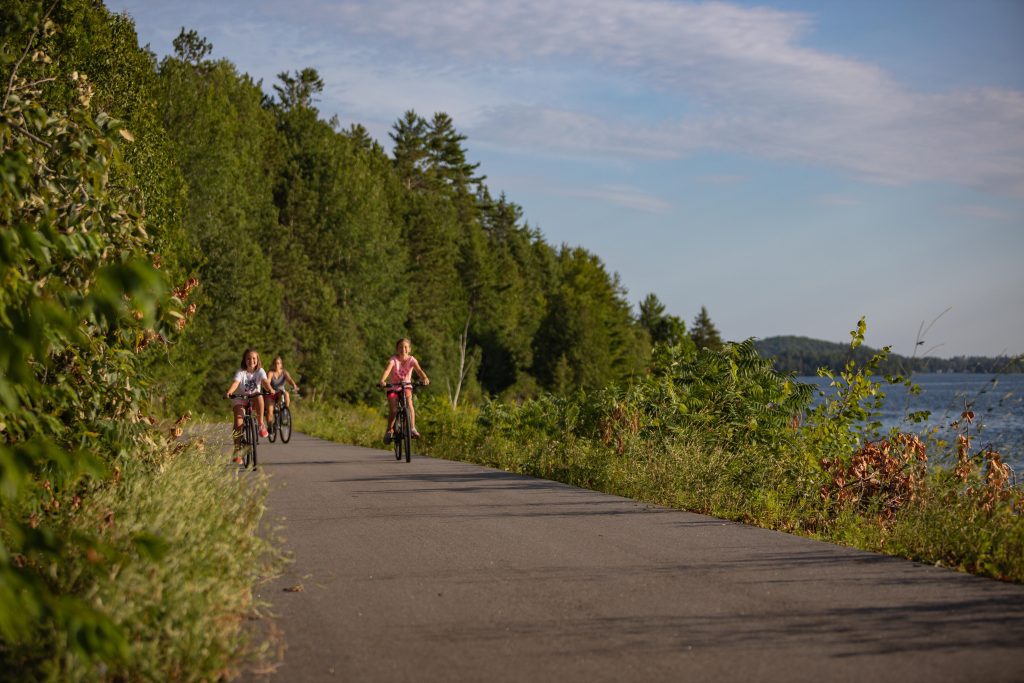 Traveling with Family
If you are looking for a bike ride to admire the natural beauty, it is time to book your next getaway in the Vallée-de-la-Gatineau. This trip is perfect for your family or with your friends. The elevation is low (maximum 4%) and have no fear, you will find several stops along the way with spring water, access to water for swimming, and even bike repair stations.
You can therefore stop to rest within a reasonable distance. Several parking lots are available free of charge. You can leave your car there during your stay.
A Good Tour for Cyclists
The Véloroute des Draveurs will offer you a view of picturesque landscapes and will have you experience pleasant moments without hassle. The Véloroute des Draveurs offers a ride intended for cyclists, but also for pedestrians. Likewise, it is a path particularly suitable for long-distance cycle tourism and rustic camping. It is a track that is considered intermediate, since there is a portion that is filled and compacted with stone.
The Véloroute des Draveurs is part of the Great Trans-Canada Trail, which is the longest network of multi-purpose recreational trails in the world.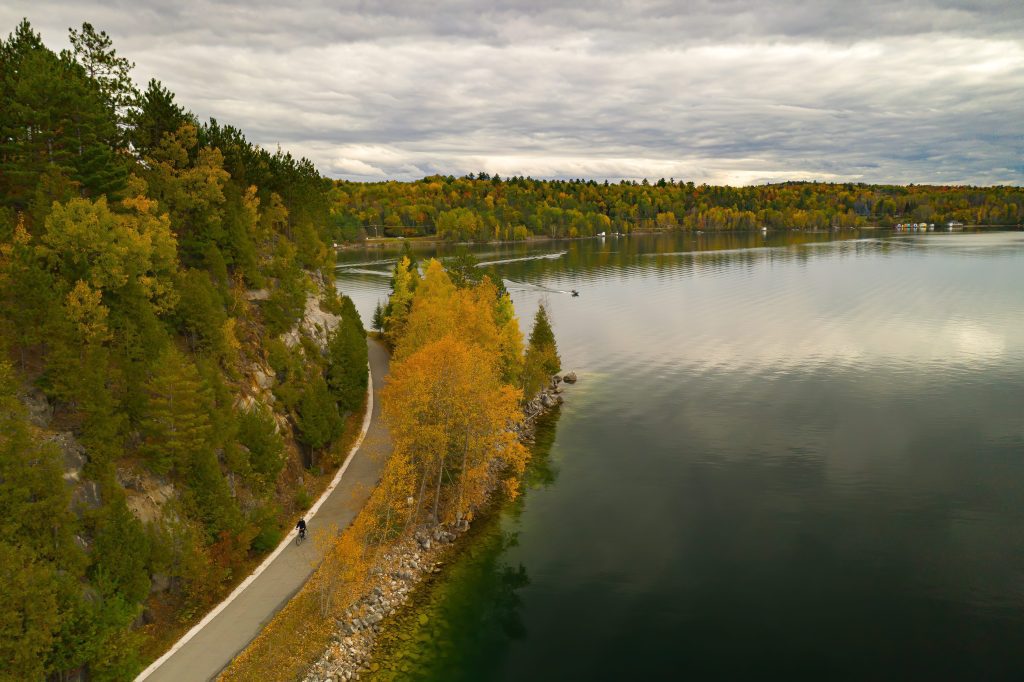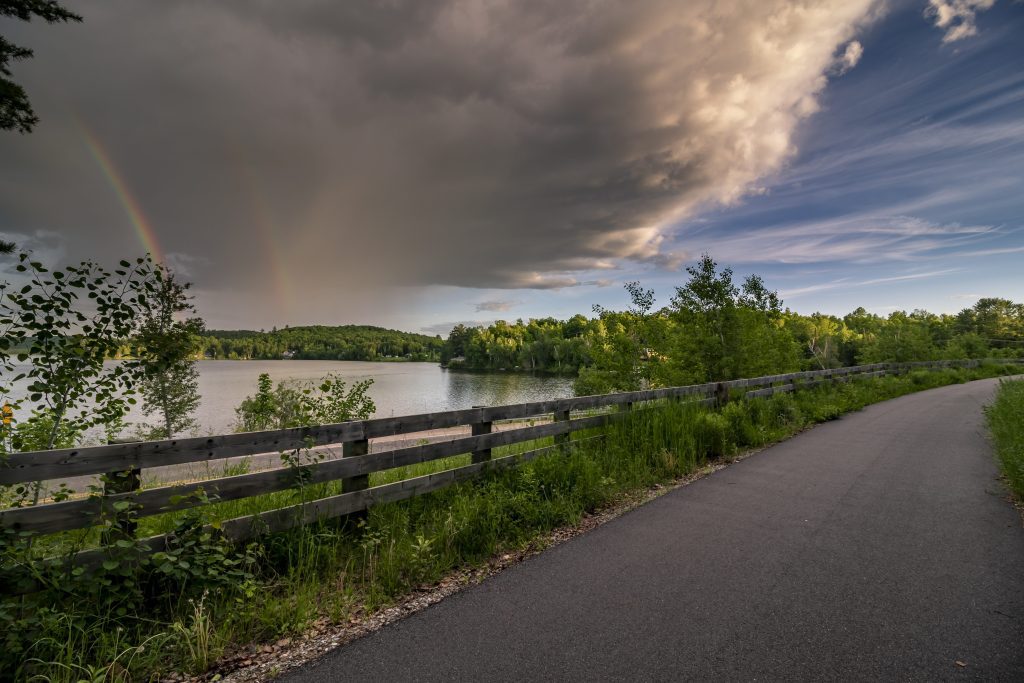 The Véloroute in Summary
The Vallée-de-la-Gatineau offers a vast territory that allows outdoor enthusiasts to observe a resplendent nature. Campsites, trails, bike paths are some examples of magical places where you will be charmed for a quality adventure. In winter, the bike path turns into a marked trail for snowmobiling.