100% fun for cottage goers!
Do you know Baskatong Reservoir? It is the perfect place for a dream vacation, especially for watercraft owners and fishermen. With the presence of several outfitters and cabins for rent around this 400 square kilometer body of water, you will be able to spend quality time there, so much so that you will want to return.
The famous Reservoir Baskatong
A very special water park
Do you know the Pavillon des Pins Gris? This is a campsite on the edge of the Baskatong Reservoir, in Montcerf-Lytton with the presence of several trailers, but it is also possible to rent chalets there. What catches our attention is above all the water park directly on the lake, which you can visit ($) without being a camper or tenant. Guaranteed fun for young, and not so young, on beautiful summer days.
Magical Hikes in the Forest
In Grand-Remous, some trails caught our attention: those of the Chutes de la montagne (7 routes to choose from), and those of Domaine Pine Grove (5 routes to choose from). Go to the Pôle d'excellence en récréotourisme de l'Outaouais (PERO) website to identify the trail that suits the type of outing you want to do.
Take a Break on a Historical Boat
At Domaine des Huards, on the Baskatong Reservoir, is the boat W.J. Williamson: the largest boat used for log driving on the Baskatong. These days, you can eat, drink and attend various shows with singers.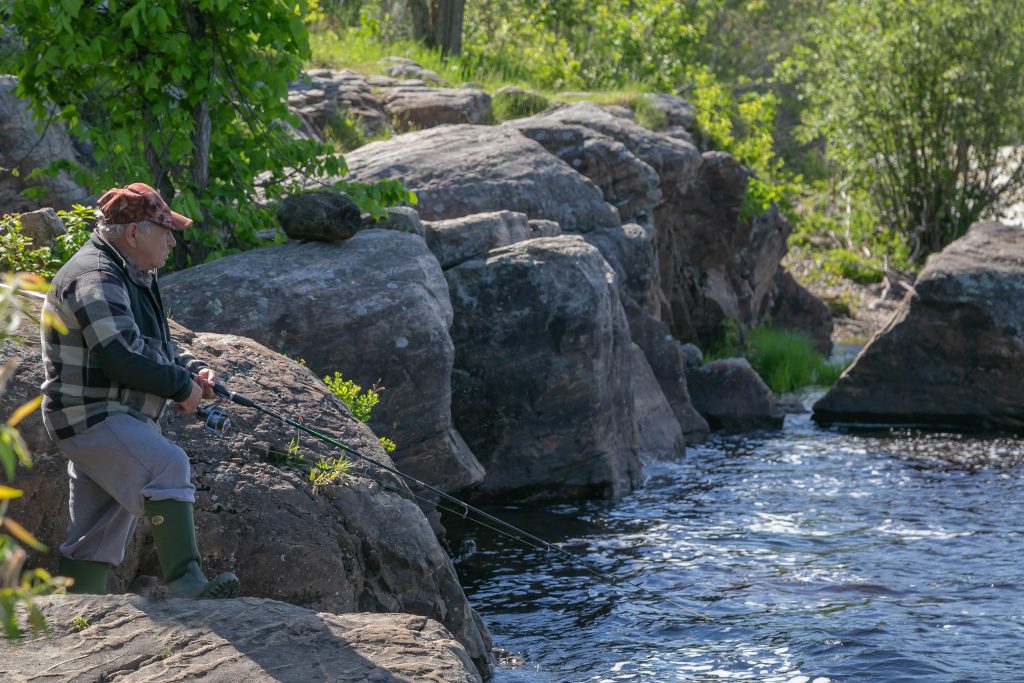 History of FISHING !!!
Whether you are a fishing enthusiast or simply the outdoors, the Pointe à David tourist complex represents a heavenly place in the region. You can camp there, book a cabin, or even take the opportunity to kite on the water. You can fish for walleye, pike, whitefish, lake sturgeon, lake trout and landlocked salmon.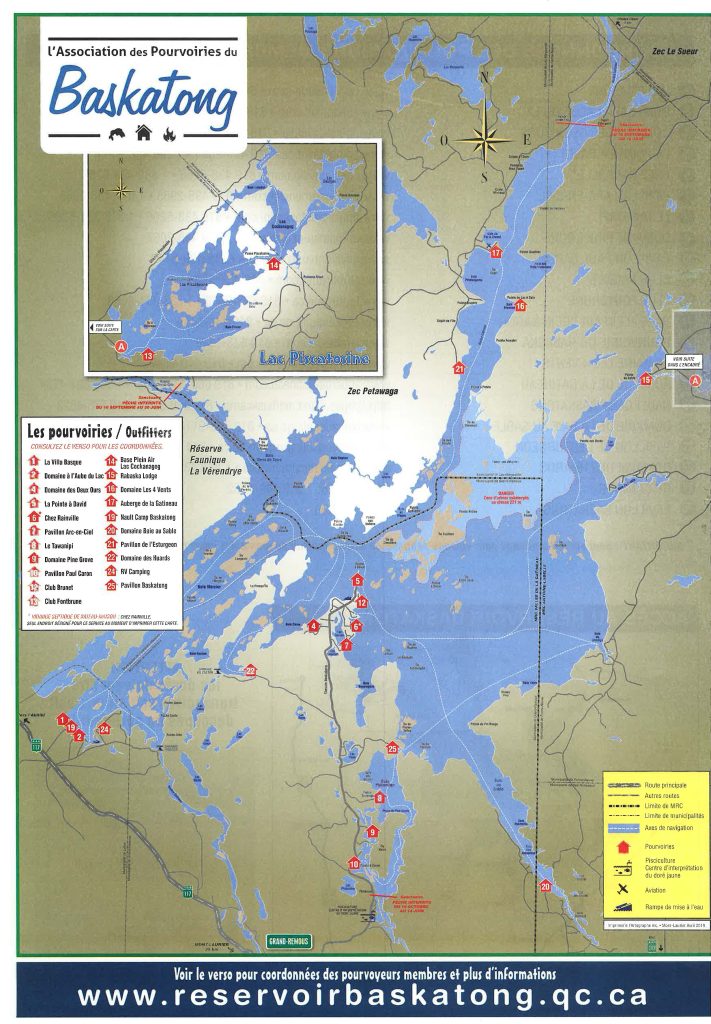 A Ton of Camping Grounds and Resorts
In the Vallée-de-la-Gatineau, outfitters and owners of cabins or campsites will be happy to welcome you near one of the region's bodies of water. These have made us famous among tourists from all over the world. One thing is certain: for fishing, hunting, hiking, water sports, bird watching, swimming, kayaking and all other nature activities imaginable, this is the place to be. You don't need to look any further!